Automatic Folder Sticher AXD-025
Features:
1、Fully computerized,easy operation,high quality,save labor cost.
2、Touch screen with operation & error info.
3、Can change the order with different carton size within 3 to 5 minutes.
4、Feeding with belt type.
5、Can set the height of each feeder belt separately to make its life longer.
6、Side flap device to assure the feeding tidy & smooth.
7、Stitching head with servo motor to assure the stable&precise stitching.
8、Single stitching ,double stitching,strength stitching ,stitching pitch:30~120mm.
9、Suitable for single wall,double wall corrugated board.
10、With auto counted ejector.
carton applied area
| | |
| --- | --- |
| Max(A+B)*2 | 2200mm |
| Min(A+B)*2 | 72mm |
| Max(C+D+C) | 1200mm |
| Min(C+D+C) | 300mm |
| Height of sheet feeding | 600mm |
| machine length | 8200mm |
| machine width | 3400mm |
| machine weight | 9000kg |
| stitching speed | 500stitching/min |
| stitching pitch | 30-120mm |
| No. of stitching | 1-99stitching |
carton size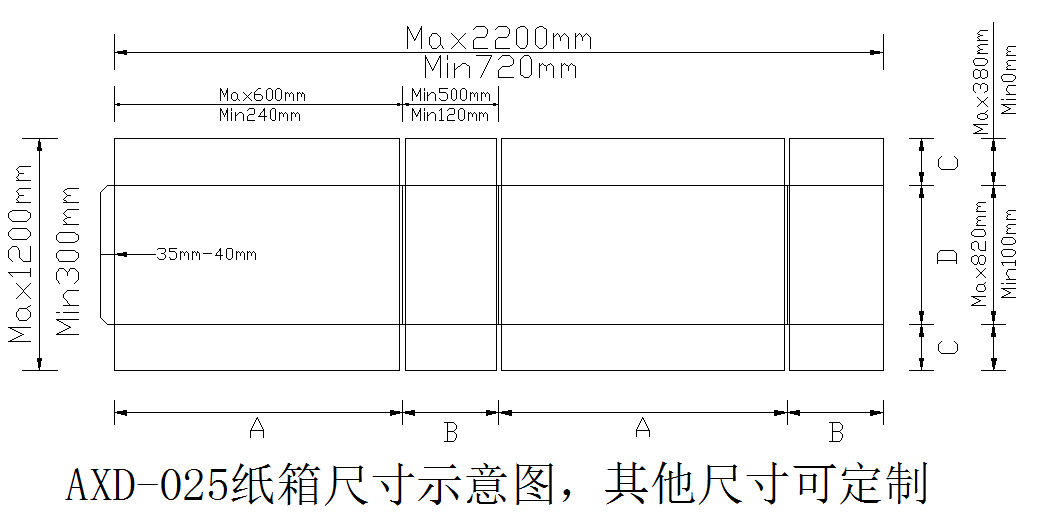 1、feeding unit
feeding with belt type;
feeding speed control;
carton size adjust automatically。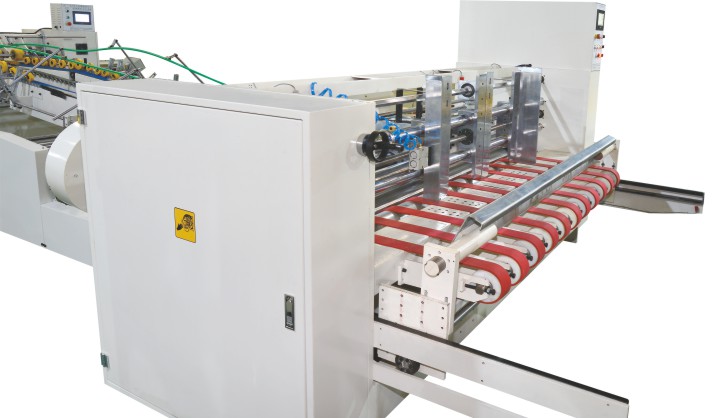 2、folding unit
adopting a air suction fan;
folding belt speed control;
the sheets are conveyed and folded by high quality belt。
3、stitching unit
stitching head by gangxu machinery with precision production and durable;
automatich stitching;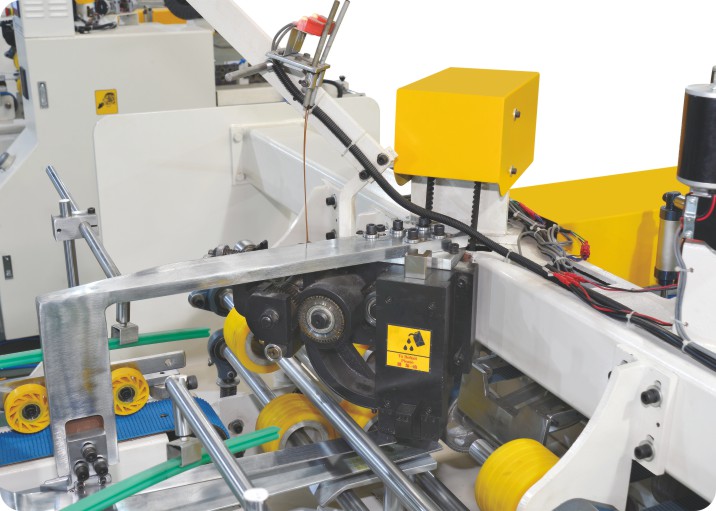 4、counting unit
belt conveyed,automatic counting and precise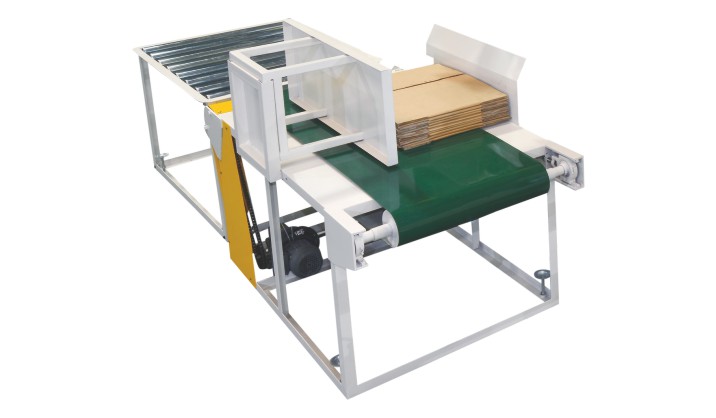 5、turning unit(additional selection and purchasing unit)
after stitching,open and turnover the carton,withAXD-025/AXD-028/AXD-029ABC
production line with machines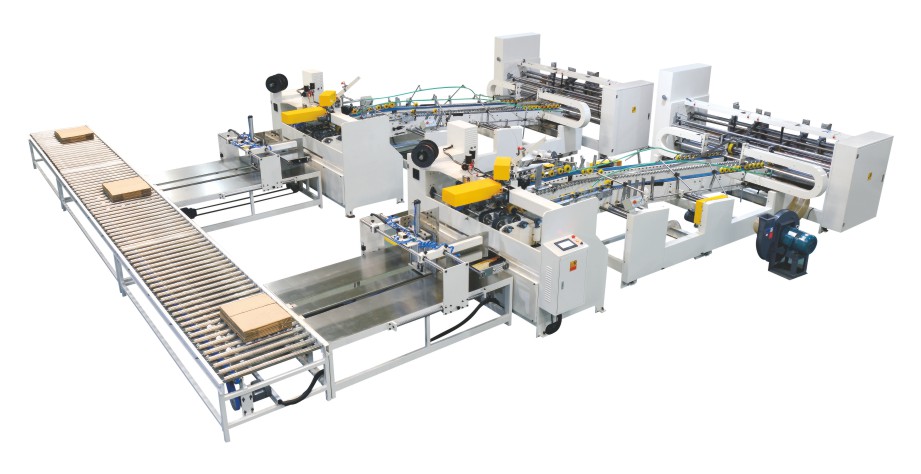 【Previous】:NO
【Next】:NO